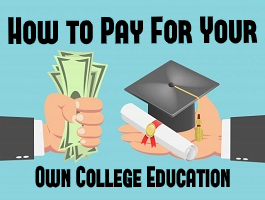 Applying for college is a lot to handle for many people, but nothing is as taxing as trying to figure out how you will foot the bill. If your parents can't fund your college education, you have to be creative. That is not the end of your goals. There are a few things that you can do to be able to pay for college on your own. If you can't afford to pay for college out of your pocket, here are a few ways that you can use to pay for your college.
1. Scholarships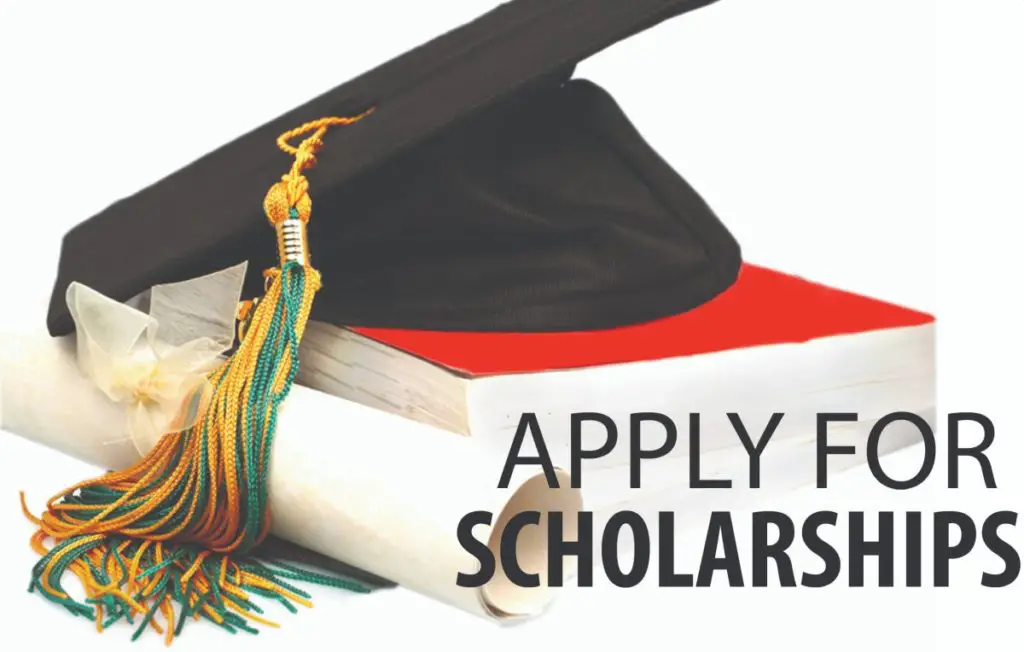 College scholarships are widely available. You can't even be able to apply for all scholarship opportunities that are available for you, starting from the federal government to the local nonprofits.
The best thing about scholarships is that they are free. You don't pay a dime to get a scholarship. Their coverage varies widely depending on who is offering them and what you need to qualify. Most of them are merit-based, which means you win them based on your accomplishments and academic records. 
Depending on who is offering the scholarship and your qualifications, you can be able to secure a $10,000 scholarship or any other value. You can also qualify and apply for more than one scholarship. Some will require you to renew them by re-applying again annually, while others are one-time. Understanding what makes you qualify for a given scholarship can help you continue receiving the funds, especially if you have to renew every year. 
Explore all the scholarship options that you have to be able to cover all your college costs or as much as possible. That means you have to take scholarship hunting as your new part-time job. Browse all the scholarship database sites such as College Board, Scholarships.com, and Fastweb. You can also search online for scholarships that are available in your city, county, and state. Also, remember to check at your future college to see whether it is offering scholarships and whether you qualify. Check out this complete guide on how to search for online college scholarships.
2. Grants
Grants are similar to scholarships only that they are not awarded on merit bases but on financial need. Some of them are based on other factors such as gender, race, and where you live. Just like scholarships, you won't have to pay a dime after graduation. They are available at federal, local, and institutional levels.
Grants have different requirements and deadlines. Some are available once, while others are renewable. You should apply for as many grants as possible to get as much free college aid as possible. You can search for grants available for you on the same sites that showcase available college scholarships. 
3. Student loans
Unlike scholarships, student loans are not for free. You are required to start paying back after graduating from college. They are the go-to after exhausting all the scholarship options available for you. 
There are two main types of student loans: federal and private student loans. Federal student loans are from the federal government and require you to fill the Free Application for Federal Student Aid (FAFSA) form to be eligible. After completing the FAFSA form, the government will then consider you for different types of student financial aid depending on your needs. The earlier you submit the FAFSA form, the higher your chances of getting a federal scholarship, subsidized student loans, and grants. Remember, the main difference between subsidized and unsubsidized student loans is the interest rate. Subsidized loans have a low interest rate.
Credit unions, banks, and online lenders offer private loans. In this type of student loan, your credit score plays a role. The higher your credit score, the more the chances of getting the loan. If your credit score is not good enough, you will have to enlist the help of a co-signer. 
Private student loans can be of much help to you, but they should be your last resort. That is because they have a high-interest rate and their grace period is after your graduation. Take advantage of all the scholarships and federal student loans available for you before applying for a private student loan.