11.
Computer Support Specialist
Computer support specialists are the people we consult when we experience problems with our devices. An online associate degree program will include courses in computer hardware, operating system, software application, computer network, and customer service. A computer support specialist does not always have to deal with irate customers. You might be lucky and get a job in an organization to train staff to use new software. You can also get a job to be troubleshooting computer problems in an office.
The computer support field is evolving fast making it the best option for people who enjoy learning new things. The entry median pay for a computer support specialist is $62,340. According to the Bureau of Labor Statistics, this field has a job growth rate of 8.1 percent. Bureau of Labor Statistics also projects that there will be 214,800 job openings for computer support technicians in the next ten years.
12. Computer Science
Today's businesses need technology to operate. Without technology, there is no way a new business can be able to thrive and compete with the industry giants. A computer science online associate degree program is for individuals who are creative and at the same time mathematical. Some of the things that students learn in this program include computer systems, networking, database management, and programming languages. The entry median salary for a computer science associate degree holder is $65,165. According to Bureau of Labor Statistics, computer science has a job growth rate of 10.6 percent, and there will be 399,000 new job openings in the next ten years. 
13. Online Associates Degree in
Process Technology
An online associate degree in process technology covers technical and interpersonal skills refineries and plant operators need. The program covers topics such as systems and operations, information systems, equipment, quality management, and health and safety. Graduates from this program can get any of the following jobs:
Chemical process operator

Process technician

Refinery operator

Production operator

Safety Manager

Administrative support specialist
The entry annual salary for graduates from this program is $54,000. The average pay for a power plant operator is $66,000, while that of a refinery operator is $75,000.
14. Aviation Management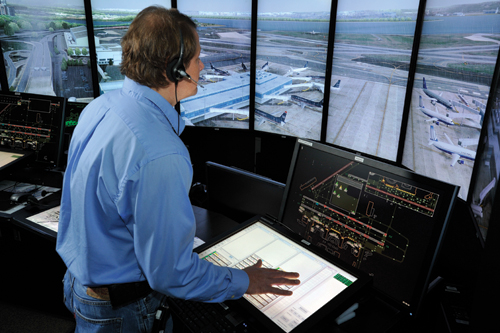 The amount of air travel is increasing. As a result, there is an increasing demand for air traffic controllers and other professionals in the air travel industry. An associate degree in aviation management is the entry-level education for air traffic controllers. According to PayScale, the average salary for an air traffic controller is $84,396.