6. Create a study schedule 
A study schedule will help you manage your available time more efficiently. When creating your study schedule, be as detailed as possible. You also need to plan ahead and remember you have other commitments such as doctor visits and vacations that may disrupt your normal schedule. 
Apart from creating a study schedule, make a list of assignment due dates. Use this list to set aside the time you will need to revise for your major exams and complete your projects. 
To complete your coursework on time, make sure to follow your schedule. All your assignments will be having a specific deadline. To pass you online course, always meet the deadlines and make sure you are submitting your best work on all your assignments. Missing these deadlines is where failure in an online course begins. Planning ahead is the only way you can avoid having to sleep at 3 am as you struggle to get your work done.
7. Take notes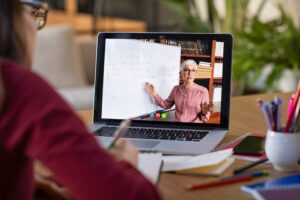 Taking notes for all your lectures and readings in an online document or by hand can help you succeed in an online course. Use your notes as your study tools when you are preparing for an exam. 
Taking notes can also help prevent zoning out when you are in a virtual classroom. It helps you avoid the temptations of focusing on non-essential things. 
8. Communicate with your professors and classmates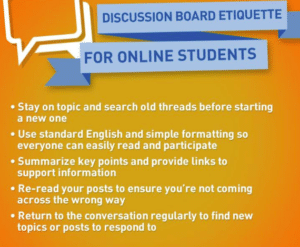 Online classes can sometimes feel isolating to some people. Connecting with your classmates and professors can help foster the sense of community. Some online courses require group work to give students a chance to connect. Apart from your classmates, you also need to be in constant communication with your professors. If you have a question or you are struggling to understand a certain topic, professors are there to help you. All that you need is to make sure that your communications are professional and courteous.