Nursing is the most respected profession. It involves saving people's lives. It is all about providing support and comfort. Apart from getting a chance to serve different people, nursing is also one of the highest paying careers. According to the US Bureau of Labor Statistics, the median pay for a registered nurse is $73,300. BLS is also projecting that the job for nurses will grow by 12 percent by 2028. In this post, we will be talking about everything you need to know about Nursing Degrees and some of the best online colleges offering nursing degree at various levels.
Nursing Degree Options
Several universities and colleges in the country are offering on-campus and online nursing programs. They are the best option for people looking to complete their studies faster as they can opt not to take summer breaks. Apart from learning at your own pace, an online program is flexible and allows students to juggle between family, career, and study. An online degree is also the best for a registered nurse who wants to further his or her studies to get a promotion and a salary increase. That is because you don't have to quit your current job to attend classes. You will be attending your sessions from the comfort of your home using your computer. Here are the nursing programs that are available in many universities and colleges for both on-campus and online students: 
1. Online Associate's  in Applied Science in Nursing
An online associate's nursing degree takes two years to complete. It is the quickest way to get a career in nursing. The program also provides a solid foundation for students looking to pursue a BSN and a MSN. 
After getting an associate's nursing degree, graduates take the National Council Licensure Examination (NCLEX–RN® exam) to determine whether it is safe for them to practice entry-level nursing. After passing this exam, you will receive a nursing license. You can't get a registered nurse job without this license.
2. Online Bachelor of Science in Nursing (BSN)
A bachelor's nursing degree takes 4 years. However, online students who choose not to take summer breaks may be able to complete the program in less than four years. Many teaching hospitals prefer hiring nurses holding a Bachelor of Science in Nursing (BSN) or may require those holding an associate's degree to complete the program after hiring them.  Many colleges and universities are offering this program on-campus and online. After graduating from the program, those without a registered nurse license have to pass the NCLEX RN exam to earn it.  
If you are a registered nurse, taking an online BSN program can help you get a promotion and a pay rise. It can also help grow your demand on the market. After completing an associate's degree, you should enroll in an online BSN program as you look for your first job as a nurse.
3. Online Master Science in Nursing (MSN)
How long it will take you to complete this program depends on your academic credentials. Most students with a bachelor of science in nursing usually complete the program in less than two years. Registered nurses that have a diploma in nursing but don't have a BSN take longer to complete the program. 
After completing a master's in nursing program, many states require graduates to acquire a Registered Nurse (RN) and an Advanced Practice RN (APRN) license. Some of the nursing jobs that you can get with a master's degree include:
Nurse Practitioner

Certified Nurse Midwife

Clinical Nurse Specialist

Informatics Nurse

Nurse Educator

Clinical Nurse Leader
4. Online Doctor of Nursing Practice 
A doctorate in nursing can take four to six years. If you are planning to pursue a doctorate nursing degree, you have two options. You can either take go for a Ph.D. in nursing or a Doctor of Nursing Practice (DNP). The two are both heavy-research programs and the best for nurses who want to become nurse educators or researchers. 
Best Online College For Nursing Degree
As a result of the increasing demand for well-trained and qualified nurses, many colleges and universities are now offering nursing programs at their campuses and online. Online programs allow working nurses to advance their studies with less difficulty. They also make it possible for those holding degrees in other fields to switch to a nursing career. There is no big difference when it comes to the quality of education in online programs. In most cases, online programs are taught by the same faculty that teach on-campus students. Your employer will also not know that you got your degree online, unless you indicate that on your resume.
Choosing the best online college or university for your nursing degree can be challenging. You may not know what to look for when looking for the best school for you. We are here to help you. 
The following line up for the best online college for a nursing degree only includes institutions that hold accreditation from the six regional higher education accrediting agencies. To come up with this ranking, we have considered various factors. Among these factors include tuition cost, NCLEX exam pass rates, and class size. Use the listing below to start the search for the best online universities or colleges that are offering online nursing programs.
1. Concordia University, St Paul
Concordia University, St Paul has one of the best remote nursing programs in the country. It gives Registered Nurses (RNs) an opportunity to earn a bachelor of science in nursing through its online Registered Nurse to Bachelor of Science in Nursing bridge program. This bridge program allows registered nurses to get a bachelor's nursing degree as soon as they would in a traditional program. 
The online nursing program in this university features accreditation from the Commission on Collegiate Nursing Education. It requires 120 credits, which includes 36 major credits. Some of the topics that learners explore in this program are evidence-based practice, transcultural nursing and health assessment, nursing informatics, and ethics and decision making. According to the university, 95 percent of graduates from this program get a job offer within their first year of graduation. You must have an associate's nursing degree and a valid nursing license to qualify for this program. If your nursing license is not from the state of Minnesota, you should consult the enrollment counselor to determine whether you are eligible for the program or not.
2. Drexel University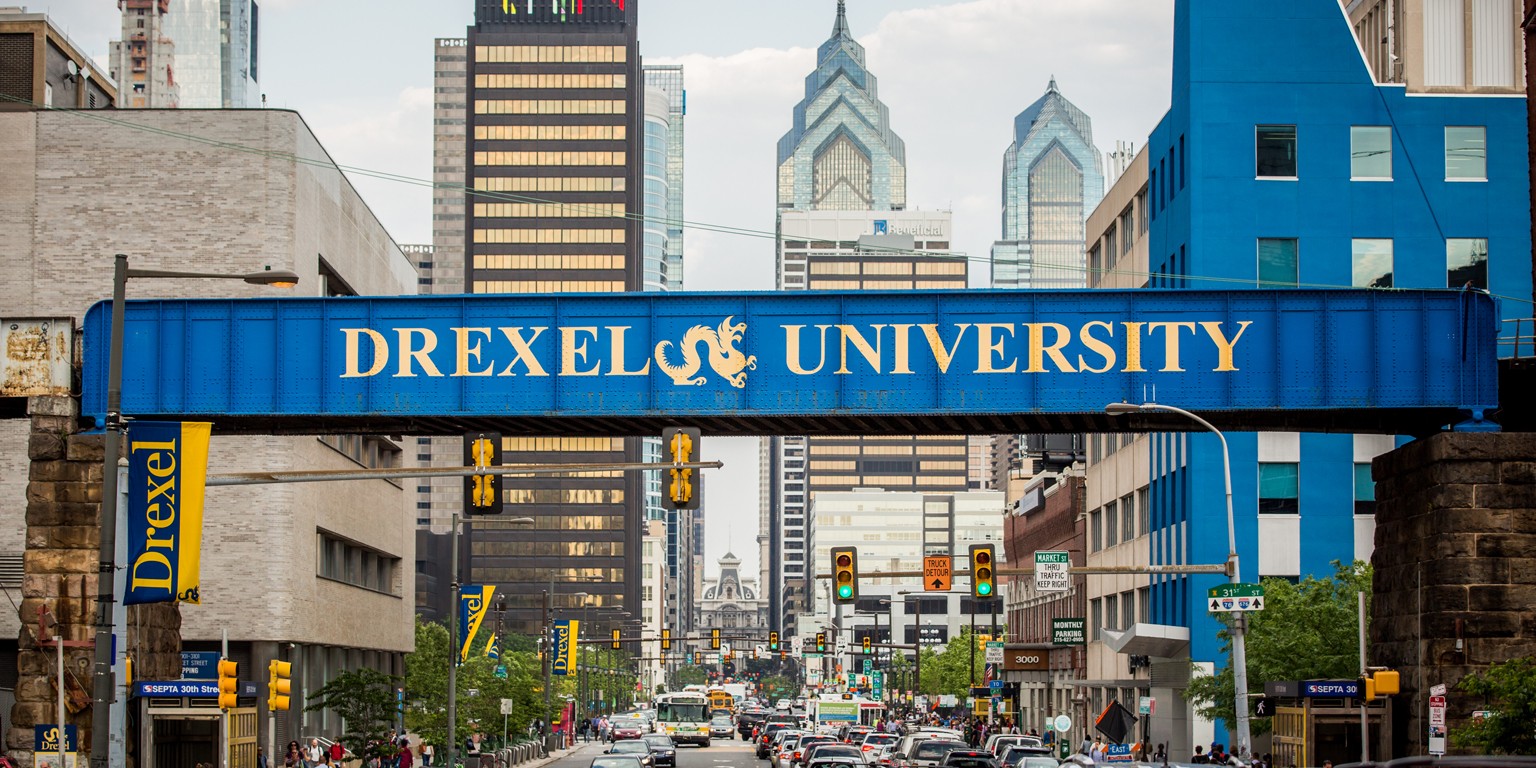 Drexel University's College of Nursing and Health Professions offers a distance learning or online learning option for nurses that want to pursue an online master's program in nursing. The college has an online RN to MSN bridge program for students holding a bachelor's nursing degree and a registered nurse license. 
Nursing master's degree students at Drexel University can consider concentration options in nursing education, public health nursing, clinical nurse leader, and leadership in health system management. Courses in this program explore topics in genetics and genomics and disease management. The curriculum prepares you to seek national certification in your desired focus area. 
Drexel University holds accreditation to offer an online RN to MSN bridge program from the Commission on Collegiate Nursing Education. You must meet a minimum of 3.0 GPA requirement and have two recommendation letters to qualify for this program. 
3. Rush University
It is a private university in Chicago offering more than forty undergraduate and graduate programs in health science. It is currently the nation's top young university. Online programs at Rush University are taught by the same faculty that teach on-campus students. Online nursing students also have a chance to access both full time and part-time programs since they are all recorded and archived. 
According to the university, its nursing graduates are highly sought after by employers in the healthcare industry. The university's NCLEX Pass Rate is 97 percent. Its tuition cost per credit is $1,110.
4. Rutgers University
It offers a remote RN to BSN program for licensed registered nurses who hold an associate's degree or diploma in nursing. The program is fully online and requires 121 credits. The core courses in this program include global health, pharmacology, wellness and assessment, and pathophysiology. The program also includes clinical components that you must complete in New Jersey. It holds accreditation for this program from the National League for Nursing Accreditation.
You can transfer up to 94 credits towards your nursing degree, but this program requires you to complete at least 30 credits. Full-time students take a year to complete this program. As an online nursing student at Rutgers University, you have a chance to pace your learning. The graduation rate for online students in this program is 80 percent. The requirements for this program may vary, but you need a registered nurse license and a minimum of 2.7 GPA. The tuition cost for this program is $16,295. 
5. Eastern University
It is currently one of the best universities in the country for both undergraduate, graduate, and professional programs. EU is now offering a remote RN to BSN program to give working nurses a chance to advance professionally. You can complete this program fully online. It requires 42 major credits that many online students are able to earn in less than two years. Some of the core courses in this program include physical assessment, scholarly writing in nursing, nursing research, healthcare informatics, and population-focused nursing. The program's curriculum meets the requirements of the Sigma Theta Tau nursing manager certificate. 
The per credit tuition rate at Eastern University is $641. To qualify for this program, you must have a minimum of 2.0 GPA and an RN license. 
6. The University of Texas –

Arlington (UTA)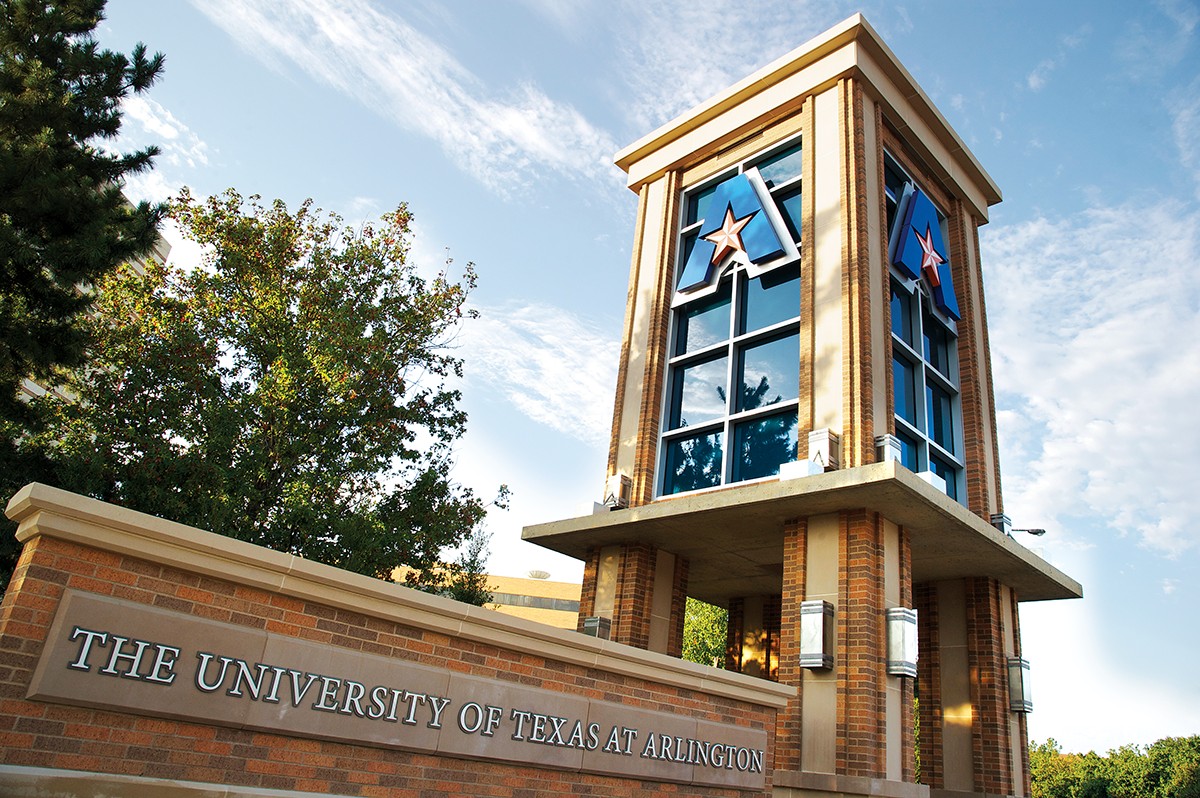 UTA offers an affordable Bachelor's of Science in Nursing (BSN) online program. It delivers its Online Bachelor of Science in Nursing program in an accelerated or hybrid format. The program features 51 credits, and many students complete it in 15 months. Some of the core courses in this program are pathophysiology, pharmacology, pediatrics, and many more. According to the university, students learn nursing prerequisites during their first semester, and the program courses take between 5 and 14 weeks. The graduation rate for nursing students is 90 percent.
To enroll in this program, you must 70 plus previous credits. Remember, the University of Texas online nursing program is not an RN-to-BSN degree, but a traditional BSN program. Applicants must complete some nursing prerequisites before enrolling. 
7. The University of Wisconsin Oshkosh
The University of Wisconsin Oshkosh has the most affordable BSN degrees in the country. The university's Online Bachelor's Degree in Nursing program is available in an accelerated format. This program is for students who hold Bachelor's degrees in other fields who want to transition to nursing. Students can pursue this program at any of the three campuses or online. In this program, both online and on-campus students progress in cohorts to encourage networking among students. 
Many students get the 54 credits that the program requires in 12 months. The university admits out-of-state students, but you should need approval from the Higher Learning Commission and your state's board of nursing. Coursework occurs online, but there are three in-person sessions at the program's conclusion. Some of the topics in the program's courses are legal and ethical care, health assessment,  mental health, and evidence-based practice. To qualify for this program, you must have a BS in any field and have a minimum of 2.5 aggregate GPA. 
8. Vermont Technical College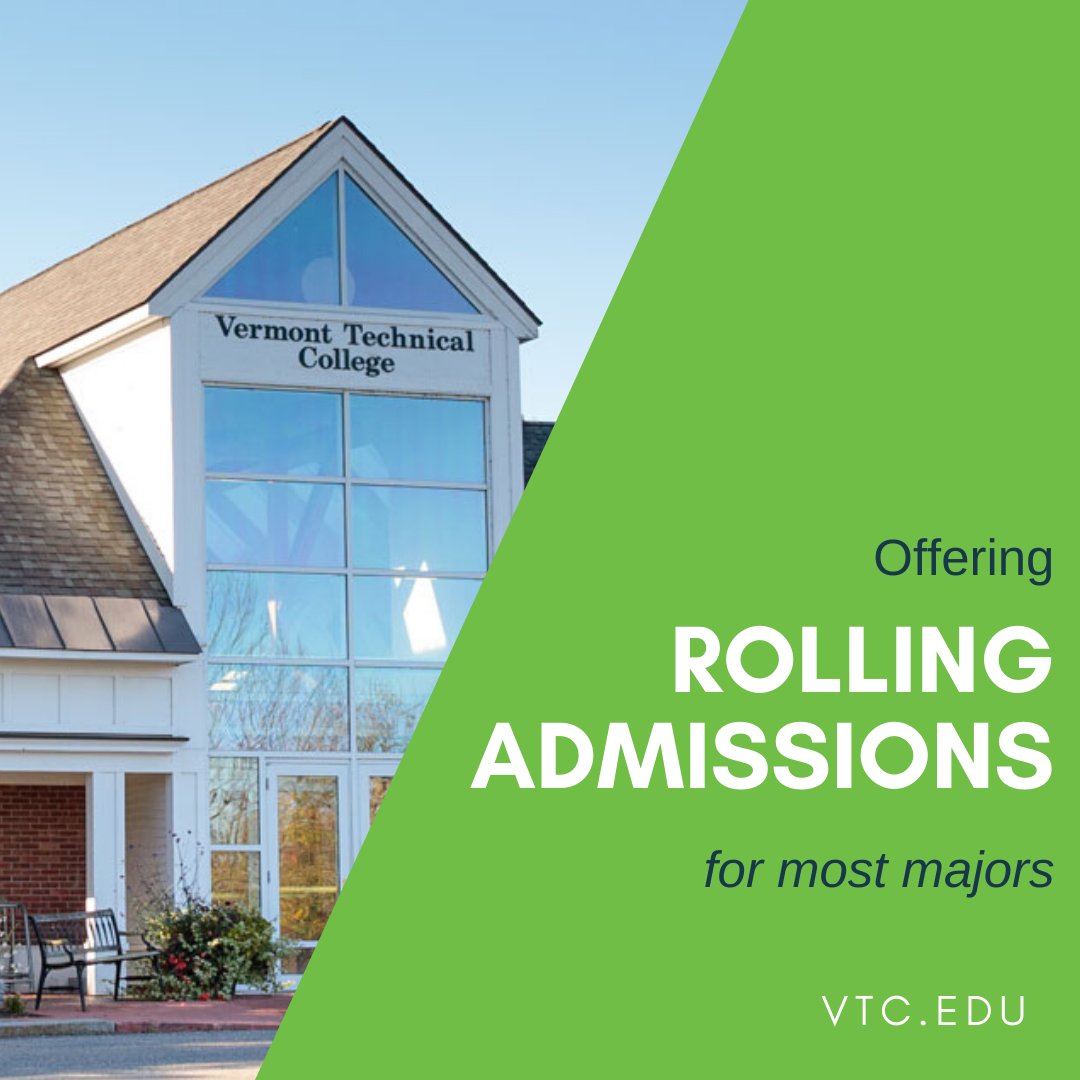 It focuses on vocational and technical courses and operates several campuses around the state and online programs. Among the programs that the college is offering online is the Bachelor's of Science Degree in Nursing. The program allows nurses that are working as a registered nurse to advance their education. 
You can complete this program entirely online and have experiential learning requirements at your workplace. The program takes 12 months and emphasizes topics such as nursing leadership, nursing informatics, community health, bioethics, and pathophysiology and assessment.
Applicants for this program must have a minimum of 2.5 GPA and an RN license. Students who get their associate's nursing degree at this college must get an RN license before enrolling in the BSN program. The college also accepts student transfers. 
9. University of Southern California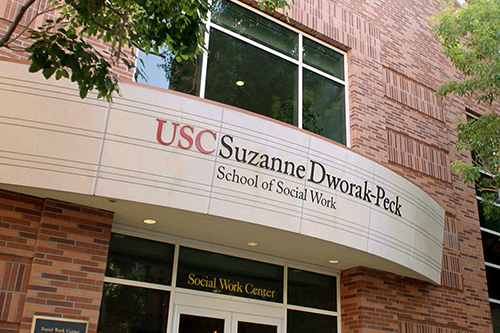 The Suzanne Dworak-Peck School of Social Work Department of Nursing at the University of California is offering an online Master's of Science in Nursing program. The school holds accreditation to offer this program from the Commission on Collegiate Nursing Education and the California Board of Registered Nursing. The program allows registered nurses to pursue a family nurse practitioner specialization. 
You can either enroll as a full-time or part-time student, but you must complete 49 credits of coursework to graduate. Apart from coursework, the program also requires you to complete 784 clinical hours. Full-time students complete the program in 21 months while part-time students complete in 33 months. 
10. Johns Hopkins University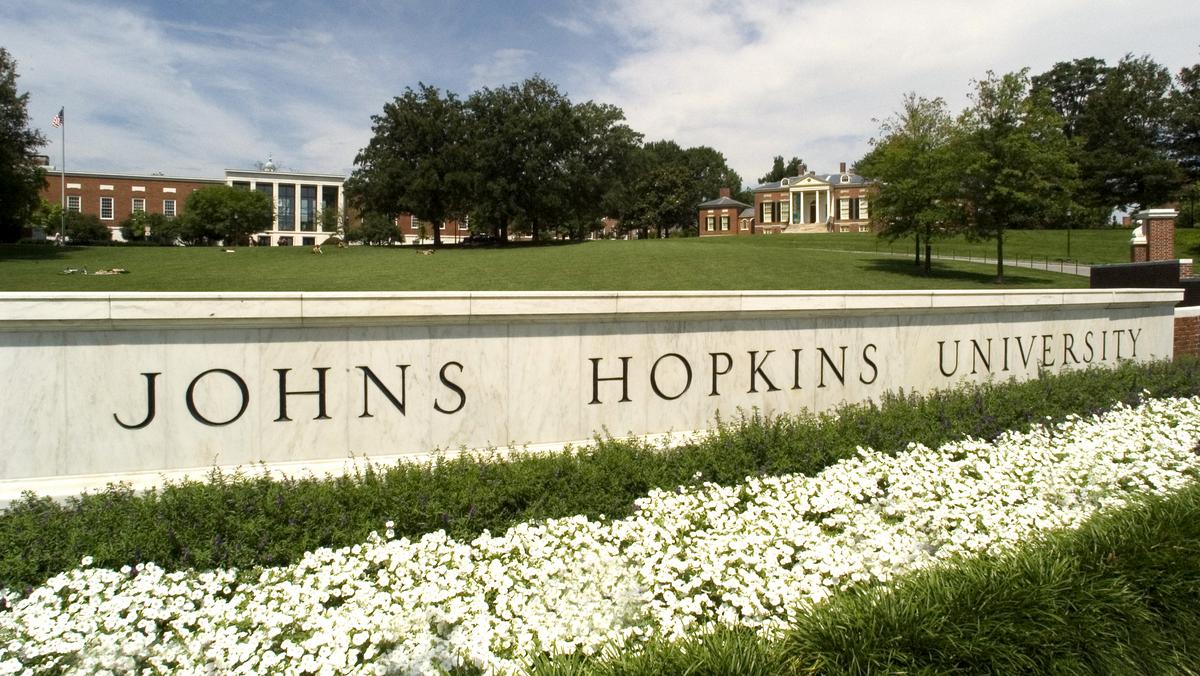 Johns Hopkins University offers nursing programs across all degree levels. It is one of the best universities in the country and holds accreditation from the Middle States Commission on Higher Education (MSCHE). Whether you are looking to pursue an associate's degree, a bachelor's degree, master's degree, or doctoral, John Hopkins University is one of the best universities when it comes to healthcare programs such as nursing. 
Doctoral-level students at Johns Hopkins University can earn an online doctor of nursing practice with concentrations in pediatric primary care nurse practitioner, family care nurse practitioner, adult-gerontological health clinical nurse specialist, and many more. The university also offers online post master's certificates in nurse educators, psychiatric mental health nurse practitioners, health systems management, pediatric acute care nurse practitioners, and health systems management. Make sure to visit the Johns Hopkins University School of Nursing page to check the requirements for the degree level of your choice. 
Online courses are not easier than traditional programs. Many students make this mistake and end up regretting and failing their exams later. The only thing that they do is to give you the flexibility to and the ability to pace your studies. You have to do your best to pass your exams. Check out our guide on some of the top 9 mistakes that you should avoid when taking an online course.