5. Austin Community College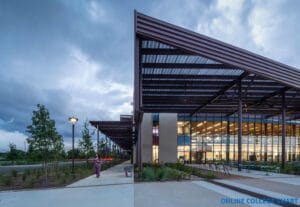 Austin Community College can help you save big on high-quality education. It has one of the most affordable and industry-approved degree plans that give you the credentials that you need to get a better job. The college has eight online certificate programs and 14 online associate's degree programs. The areas of study include criminal justice, computer programming, philosophy, and journalism. All its online classes are asynchronous, which makes it possible for you to pace yourself while learning from the comfort of your home. 
Austin Community College offers free online classes for senior citizens who are above the age of 65 years and residents in Texas. This group of people can take up to six credits per semester provided that they are meet the required minimum GPA. 
Seniors who are above 65 years but not Texas residents can take an online course at a lower cost. The college is also offering scholarships and grants to senior citizens living outside Texas. You can also contact the college advisors to explore more about the education tax credits that you might be eligible for.
6. Grand Rapids Community College
Grand Rapids Community College offers 13 online programs. Most of these programs do not have on-campus requirements. These programs are also asynchronous, which means that you can set your own learning pace. Most of the learning will take place through Blackboard. It is an online environment that allows you to receive instructions from your professors, upload your homework, and connect with your classmates. It is among the best colleges for senior citizens as it offers them disability support services, academic advising, financial aid, scholarships, and occupational support. 
7. Rio Salado College
Rio Salado College has over 60 different programs. Most of these programs are available for online students via the web. It started offering online learning over 20 years ago and now has one of the best formats for seniors who want to complete their courses as fast as possible. You can earn an online degree in a traditional career such as business, accounting, and retail management. The small business startup program, addiction counseling, dental assisting, paralegal studies, and insurance studies are the best programs for seniors who want to start a new career. 
Most of the classes are asynchronous, allowing you to pace yourself and decide when you want to study. Apart from offering programs that many senior citizens are looking to pursue, Rio Salado College is also affordable. Maricopa County seniors residents pay$42.50 per credit. Other Arizona residents pay $85 per credit, while non-resident online students pay up to $241 per credit.