3. Speeding through the process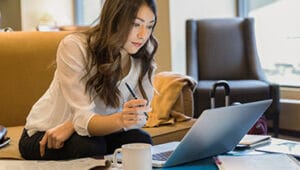 Online students that don't want to regret their decision should consider many factors when choosing an online degree program. They should avoid being blindsided by a single factor such as reputation and finances. They should instead consider their learning style and the flexibility of the program. If you don't want to find yourself regretting after starting your online classes, you should spend enough time researching and make sure to have a look at all factors that matter to you. 
Those are not the only mistakes that online students should avoid. There are also some mistakes that they do when on-going with their online classes. Some of them underestimate the difficulty of their online class and end up devoting less time for studying and assignments. As a result, they end up being frustrated by their performances. If you have already started your online class, here are some of the mistakes that you should avoid when taking an online course.